Falling in love is one of the most exciting things you could ever do. One's you have fallen in love with someone it is hard to think how you would live without him or her. Yeah, it is true that you were living before you met this person but you start living in the real manner when you two met.
Meaning of love is extremely subjective, everyone experiences love at different times and differently. Here are the 5 definitive ways to tall that you are in love with the right someone:
The best part of your day Being with your love is the best feeling. When you are alone, if you think that I had rather be with her or him than you are truly in love. You would never get tired of him or her. Your love can make your day, no matter how bad or worst your day is.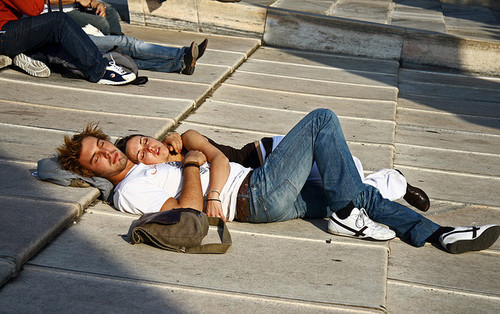 The first person you think of The first person you think of when you wake up or when your day ends is your lover. When something good happens to you, you first think of him or her. This shows the importance of your lover in your life.
Prioritize If you prioritize your love or keep your love at the first place then anything else then you are in love.
You not hesitate in expressing your love in public When you are truly fallen in love with someone, you want everyone to know. You are not ashamed of your feelings by any means.
You love your partner's imperfections If you love someone then you will definitely love their imperfections. Those imperfections seem to you as her or his unique qualities or habits. That's the love.