In this fast moving world who cares about soul mates? No one has time to find that the person they are dating is their soul mate or not. But, if you are in a true relationship and you take it seriously then after a lag of time you want to know whether he/she is your soul mate or not. The biggest feature a soul mate carries is that they fulfill you the way no one can do. When you completely and honestly bring your truest self out to a person then he/she is your soul mate.
Not everyone got their soul mates, as there are difference between a soul mate and a life partner. It is not like that your life partner is your soul mate; most of us remain in a life partner relationship because we settle for number of reasons. Our commitments bind us and sometimes we struggle our whole life to adjust with our life partner.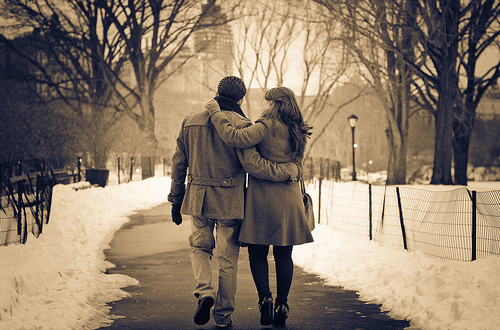 Here are some of the features that a soul mate possesses:
• It's something inside: it is difficult to describe how a soul mate makes you feel. This feeling is really hard to encompass.
• You just each other easily: completing each other's sentences is not a coincidence every time it's a soul mate connection.
• You fall in love with his/her flaws: every relationship experiences ups and downs, no relationship are perfect not even a soul mate's relationship. While, soul mates accept each other's mistakes and imperfections easily.
• You two are against the world: soul mates often see their relationship against the world. They are so together that they can face each and every challenge of world so long as they have their soul mate on their side.